Riley's Tech is a tech review youtube channel by Daniel Riley.
He needed a kickass dark sci-fi Intro for his content, featuring what the channel is all about.
Client: Riley's Tech  |  Studio: UP - IM  |  Direction, Creative Dir.: Igor Martins, Cristy Bittencourt  |  Mograph / Art Dir.: Antônio Souza 
We designed a sharp, high-tech, cold logo, and used its tipography to create patterns which would be omnipresent in the intro. Through 3D styleframes, we fixed the final look of the entire sequence.
For these, we used the same tools we used for the video's final composite. After Effects and Magic Bullets.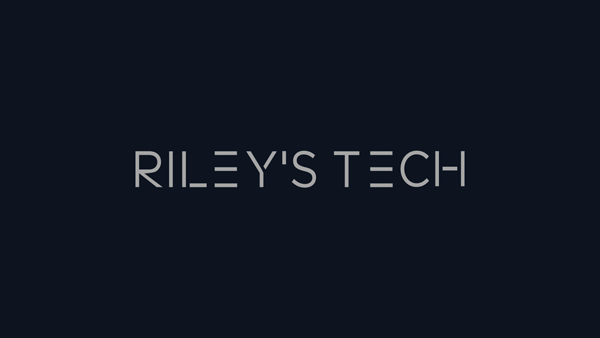 In the beginning, there was the storyboard.
Here we had to make shure the message of unboxing of technologies was past.
It is, we wanted not only to open a box, but the techs themselves to open as portals for new discoveries.
Graphicaly, they acted as portals to the next take, up to the logo. 
The animatic below guided the production.
From modelling to the final frame, we iterated until we had the right amount of complexity while keeping beauty and focus. As we improved, we let the client be part of the process with feedbacks.
We made every render the closer possible to the final frame.
Exception was the motion blur and depht of field, which we mostly accomplished in post.
Also we added film grain, grading, glitches and some lighting effects on the rendered image.
The sound designer edited the soundtrack, syncing it with the transitions and adding over sound effects of glitches, among others to guarantee the best auditive impression.